Jobster
Related Topics
Attitude is everything-Job Hunters
Guerrilla Job Hunting
SEPTEMBER 20, 2011
Jason Goldberg (aka JGo), CEO of Jobster an online referral firm, has discovered a site that allows you to rate your recruiter. Uh-oh! Here it is: The Recruiter-Rater Canadian Headhunter. It's rarely the best qualified that win the most coveted positions.    It's often the person who displays the best attitude. Define yourself. 2.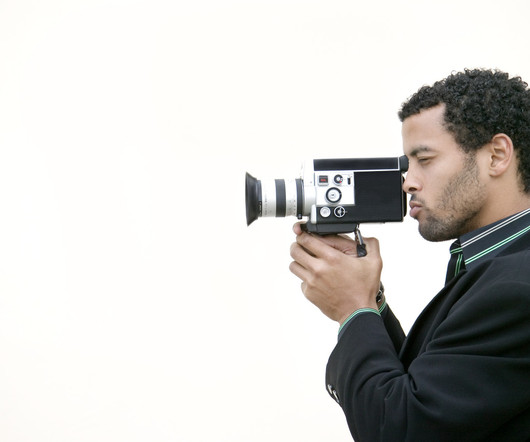 Job Search in the Digital Age: Video Resumes
Career Alley
SEPTEMBER 18, 2013
There are also career networking sites like CareerBuilder and Jobster that offer profile fields where you can upload a video directly. jobs by.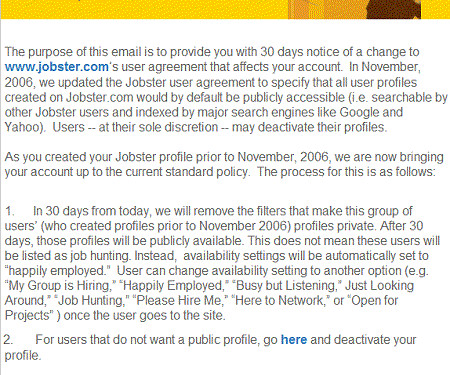 Missing Privacy in Job Searches
Cube Rules
AUGUST 23, 2007
Cube Rules teaches you how to build SMART Goals , how to survive a job layoff and how to write your performance review. How's your front page?